Neck Pain and Injuries
Relieve Your Neck Pain and Get Back to Doing What You Love
Neck pain can be incredibly painful and irritating, making even the simplest activities cumbersome. It not only disrupts working, driving, and playing sports – but merely turning your head can be painful.
Neck pain is a symptom of various origins. Musculoskeletal (muscles and bones) causes are by far the most common, but neck pain can also be a symptom of non-musculoskeletal sources such as infection, neoplasm, vascular disorders (carotid or vertebral arterial dissection), metabolic bone disease, inflammatory, neurological and visceral diseases, causes for your Physiotherapist must always remain vigilant for. 
No one should have to live with neck pain. At PhysioX, we want to help you recover so that you can feel yourself again and get back to doing what you love. Our expert team of Physiotherapists have years of experience with neck pain, injuries, and most importantly – neck treatment. Let our team assess your symptoms, identify the source of your pain, and customise a treatment plan to get on the road to recovery.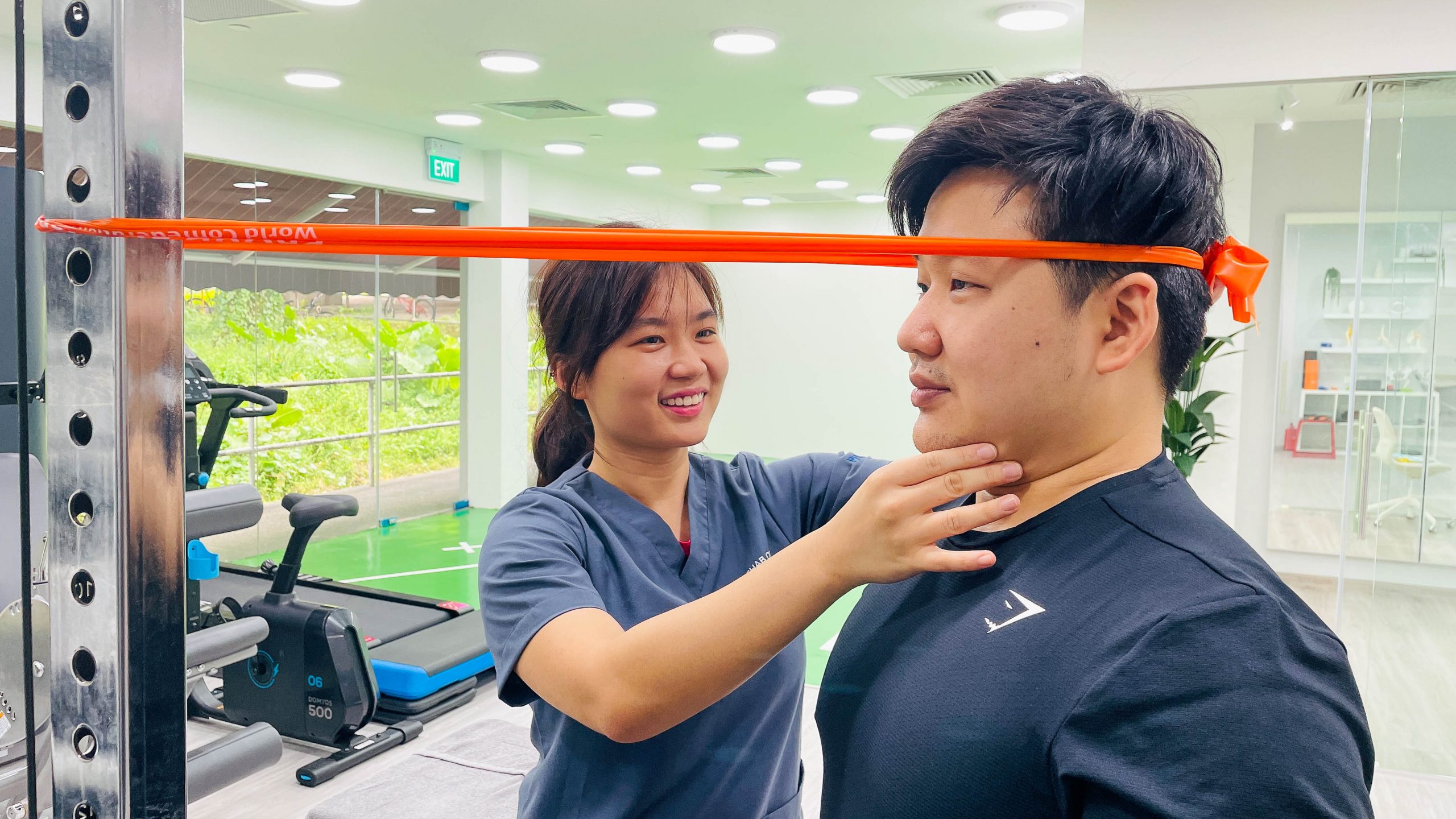 Common Neck Injuries & Neck Pain Causes
Regardless of your neck injury, our Physio team will work to get to the root cause of your neck pain. The good news is that most neck pain is not serious, responds well to Physiotherapy, and subsides within 4-6 weeks.
Disc Injury
A disc works almost like a shock absorber, but over time they can become worn or damaged. Symptoms of a disc-related injury might include a loss of mobility in the neck, numbness into your shoulder or arm, and weakness in your neck.
Cervical Radiculopathy (Nerve Dysfunction or Irritation)
Nerve dysfunction refers to either a pinched , inflamed or irritated nerve in the spine. Injuries often cause radiculopathy, but it can often occur without cause. Symptoms can include numbness or weakness in the arm and hand, pain running down your arm, a tingling sensation in your arm, and pain after long periods of being sedentary, looking arm or just by turning your neck.
Repetitive Strain
Repetitive neck strain is an injury to the muscles and tendons that support and move your head and neck. Symptoms can include limited range of motion, spasms, stiffness, and weakness in the neck.
Whiplash
Whiplash occurs when your neck experiences a forceful back-and-forth motion. Whiplash is most common during car accidents, but can also happen in sports or other trauma. Symptoms of whiplash can include dizziness, fatigue, headaches, pain, stiffness, tenderness in your shoulders or upper back, and tingling in your arms.
When Should I Contact a Doctor About My Neck Pain?
Neck pain is a very common complaint, but it's rarely serious and typically goes away after 4-6 weeks. Most neck pain improves over time with simple home treatments and rest.
If you're experiencing severe neck pain, especially that which results from an injury like a car accident or fall, you should seek immediate care from a doctor or Physio. You should also contact a doctor about your neck pain if:
Your pain persists for several days and doesn't get any better after a week
Your pain spreads down your arms or into your upper back
You experience any numbness or tingling in your shoulders, arms, or upper back
Your neck pain is accompanied by a headache or weakness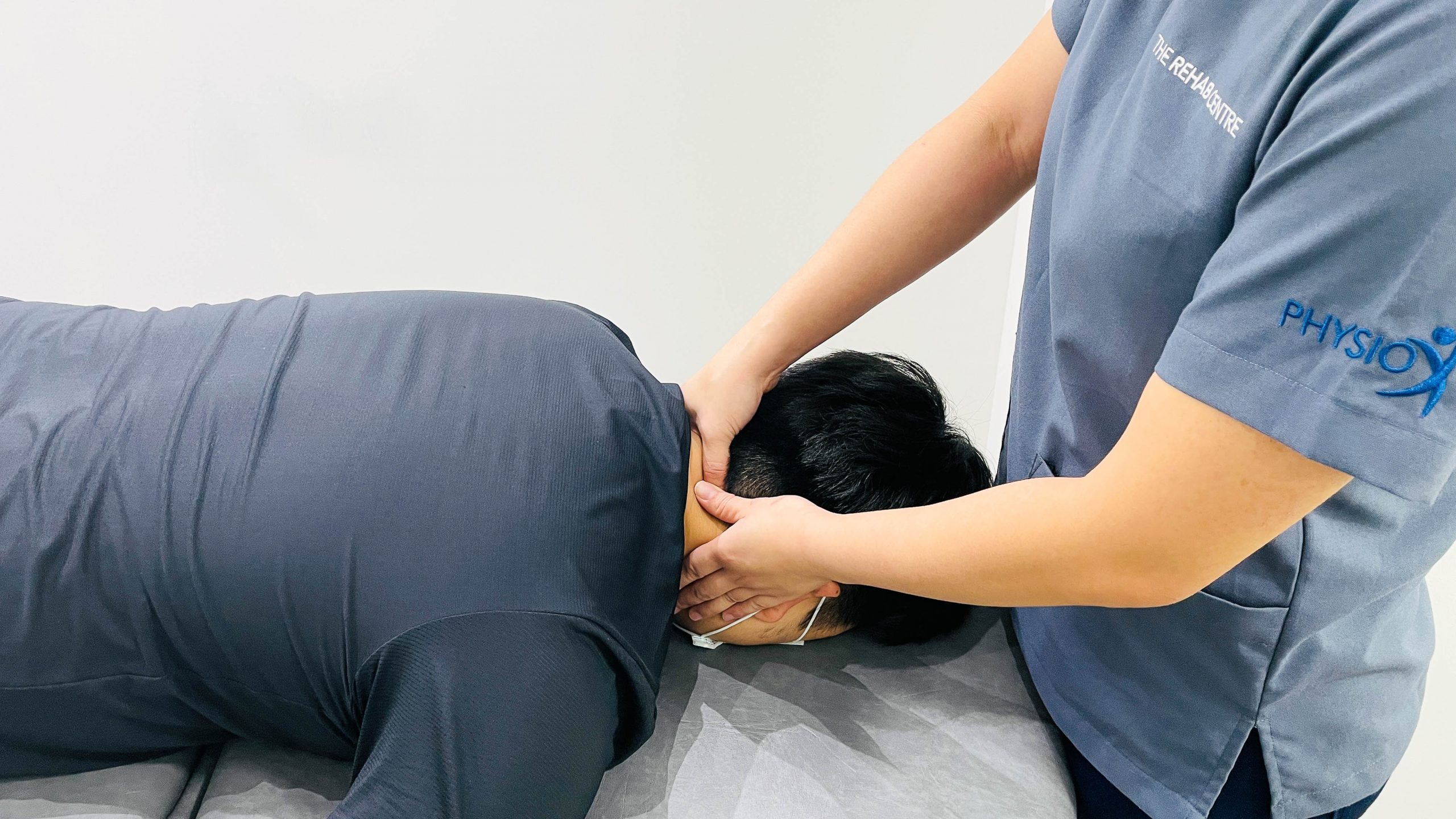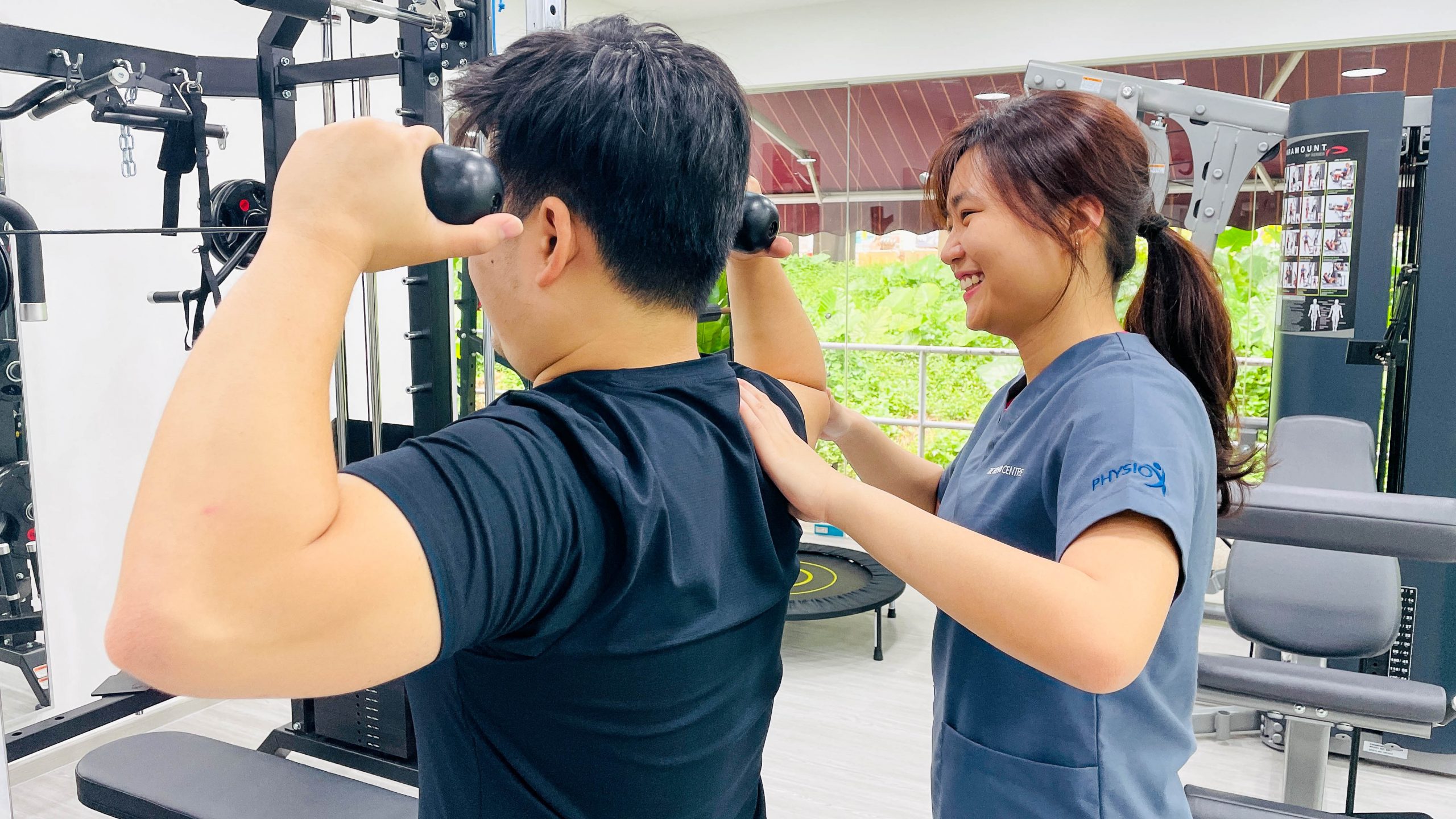 Tailored Neck Rehabilitation Programmes
At PhysioX, we do not believe in stop-gap solutions to treat your pain and we don't take shortcuts. After we've assessed your symptoms and uncovered the root problem, we'll put together a customised rehabilitation programme just for you.
Most of us with neck pain don't seek treatment and many self-manage either relying on time, over-the-counter medication or self-management strategies commonly gleaned from the internet. When treatment is sought from a health practitioner, conservative management is the first line of management. Recurrence is common whether the neck disorder begins as a minor or significant pain. 
A typical session with your Physiotherapist might look like a time of understanding your pain, having a thorough assessment of your neck and the region and after, prescribing specific exercises that will address your concerns.
Having neck pain and you have been on Google for neck pain relief, neck pain treatment, neck pain exercises or neck pain remedy? Look no further! Allow our Physiotherapists to deploy effective preventative and management strategies to assist and empower you to reduce the incidence, recurrence and consequent burden of neck pain! 
Common Treatments for Neck Pain

Here are some common treatments and rehabilitation approaches we take for neck pain:
Acute Neck Pain
For patients experiencing acute low back pain, we focus our rehabilitation programmes on:
Education. We want to help you understand the makeup of your neck, why you're experiencing pain, and how our plan will help you alleviate it.
Assurance. There's a low chance you have a serious or long term neck condition. We'll assure you that all will be okay, and help you adopt a positive mindset.
Manual Therapy. Manual therapy can include massage or joint / soft tissue mobilizations. It can help relieve stiffness and improve range of motion
Electrotherapeutic Agents. Agents like TENS (transcutaneous electrical nerve stimulation) are low-voltage electrical currents that disrupt pain signals and reduce discomfort.
Gradual Movement within Comfort Levels. We'll slowly introduce gradual movements and exercises within your level of comfort to get your neck back to 100%, or as close as possible.
Return to Activity. Our ultimate goal is to get you back to the daily and extracurricular activities you love – pain free.
Chronic Neck Pain
Chronic neck pain can be common, especially for those who work in an office setting and spend much of their day crouching over a computer. Our ultimate goal is to understand the root cause of the pain and to strengthen the neck and shoulder muscles. For patients experiencing chronic neck pain, we aim to:
Advise and Educate. If you're experiencing persistent neck pain, we want to not only treat you, but educate you on how to manage your neck pain going forward.
Assurance. Even if you've been experiencing neck pain for months or years, it's unlikely to be serious or crippling. Changing your mindset and shifting your expectations regarding your pain can be incredibly helpful.
Heat Therapy. Heat can help your muscles relax, often reducing pain and improving mobility.
Graduated Movement Programme. Lastly, we'll gradually introduce new movements and exercises to help you return to function and daily activities you love.
Neck pain relief. Is this the goal of therapy? 
Pain is an important consideration and you would usually seek pain relief as a primary goal of treatment. And you are right! You want pain relief from your neck pain. You're looking for a neck pain remedy. As important as pain relief may be, it is but one consideration. Pain and injury to any region of the musculoskeletal system have profound effects on the neuromuscular system and the human body.
The neck is no exception. Although pain relief is an important outcome, your Physiotherapist in PhysioX also focuses on decreasing the recurrence rate. It is not good just to have a quick fix for your neck pain. Rehabilitation and exercises for your neck pain will be targeted and specific to restore neuromuscular function and it is a logical component of the management program.
Pain is not the only symptom of neck disorders. Other symptoms of neck pain disorders may include feelings of dizziness and unsteadiness, blurred vision and cognitive difficulties such as problems concentrating. Neck pain exercises may include strengthening of your neck muscles or shoulder muscles or improving the mobility in your neck and upper back in order to restore normal movement in your neck. 
This is my second case visiting to improve my physical well being with Derek as my Physio. My first was tennis elbow and the second was neck pain due to computer reading. His diagnosis was spot on, professional, and effective. He recommended exercises to improve the issue, and I saw results as soon as the second week. My tennis elbow is fixed and my neck strain is 90% fixed. His focus is to get rid of the issue asap so that you can enjoy back quality of life and impact on the pocket. 😃 I will definitely come back if i have future issues and recommend friends or colleagues for their effective treatment for sports injuries
– TM Foo
Derek's skill in manual therapy has helped in relieving some of the pain in my shoulder and neck. He was patient in explaining to me the science behind the pain caused by my injuries. I saw him on 2 occasions, once when I had an ankle injury and more recently for my shoulder/neck injury.
– Kathleen Chew
Jansen is a dedicated and friendly physiotherapist. Besides helping patients to recover, he also spends time to understand his patients and shows genuine care & concern towards them. The front desk staff are also helpful and service-oriented. Would highly recommend this clinic to anyone who needs Physiotherapy!
– Shirley Ler
Liked the facility and convenient location. Thanks Yee Ching for your patience & guidance! Will definitely put into practice the exercises recommended.
– Schind Ster
Your Trusted Physiotherapy Partner



8+ EDUCATIONAL TALKS GIVEN ANNUALLY

12 YEARS AVERAGE EXPERIENCE
Three Convenient Locations
Recover to Your Fullest Potential