Physiotherapy Clinic in Singapore
Get Back to Doing What You Love
Aches, pains, and injuries can keep you from living a full life and prevent you from doing what you love. Whether it's playing with your kids, going for a walk, reaching your fitness goals, or playing your favourite sport – you want to get back to the life you love.
No one should have to live life in pain. Our team of Physiotherapist at PhysioX is dedicated to relieving pain and helping people get back to doing what they love. Whether you are injured, in pain, recently had surgery, or are just feeling a little run down, our team wants to help you get back to your normal self.
We don't take pleasure in hearing that patients might have to consider changing sports or recreational activities because their bodies are "degenerate." Instead, we hope to inspire confidence, hope, and assurance that our bodies are strong, resilient, and capable of improvement.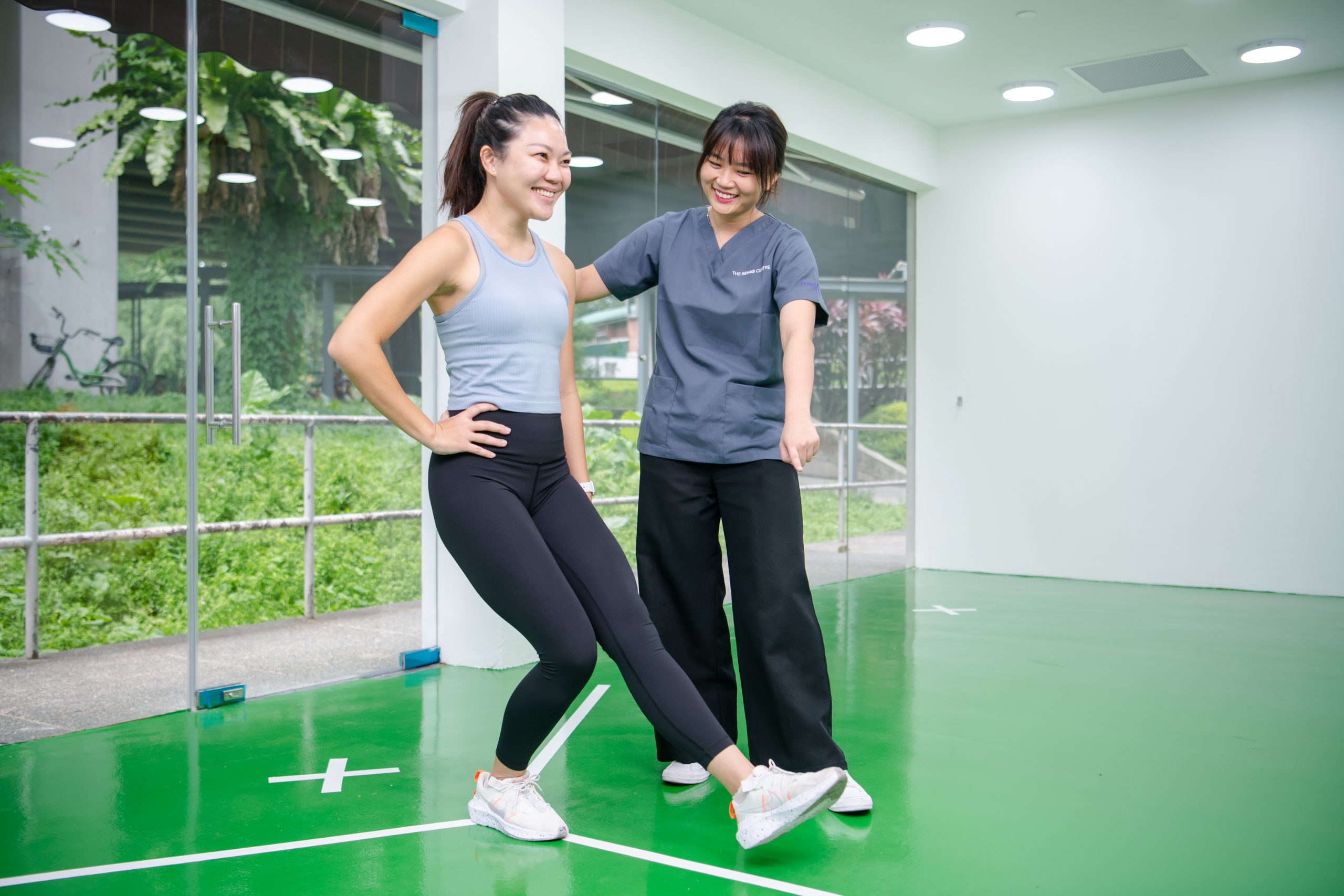 World Class Physiotherapists
Tailored Care for Quick Recovery
We do not believe in stop-gap solutions to treat your pain and we don't take shortcuts. Every one-to-one treatment session we provide is completely individualised, where we conduct a thorough evaluation and aim to get to the root of the problem. We seek to understand what drives your pain, and also locate its source and cause. What use is there if you have to return frequently to get your condition addressed?
Our Physiotherapy team then provides a tailored and personalised treatment plans that suit your specific needs. Our aim is to help you recover as quickly as functionally possible. More than that, we aspire to knowledge share and educate you about your condition. Of what value is there if you re-injure yourself in 6 months? We work hard to help you understand what has brought you to us and how you can be provided with a set of tools to care for yourself, to allow yourself to be enjoying yourself in life, rather than speaking to us in the clinic!
Our Physiotherapy Treatments and Services
We provide a wide range of treatments and services to help you get back to feeling yourself and functioning at an optimal level.
Is an Ache or Pain Bothering You?
No matter where you need attention, we will conduct a thorough evaluation, get to the root of your pain, and prescribe a personalised treatment plan.
Real Results, Satisfied Patients
I had a knee problem that had become quite debilitating to the point I could hardly walk around the house. After seeing knee specialists, paying for MRI and osteopath sessions there was no improvement. Then I was referred to Derek and the team at PhysioX. I found Derek to be thorough, a clear communicator and knowledgeable. I am pleased to say that my knee pain has completely gone and my overall leg musculature greatly improvident. Thanks!
– Darren Rushworth
Yee Ching comes highly recommended. She is warm, friendly and most importantly precise in her assessments. She provided effective advice and support, addressing the concerns that I had.
– Lynette La'Brooy
Derek has been patiently walking me through my recovery from knee surgery. His encouragement has motivated me to work harder to get better. Sessions are always well thought-out. The appropriate exercises suggested at each stage in my recovery has helped immensely. Thank you Derek! Just a few more steps to total recovery!– Selena Gramckow
I have been facing a problem with my knee ever since a meniscus surgery. I have visited other physios…but there was still a lot of pain and discomfort. I was then referred to Derek and I was pleasantly surprised with how professional and talented he is… He logically broke down the reasons for the discomfort and structured a program to help me get back to my best. I have since got back 95% of my mobility and strength thanks to Derek!
– Timothy Chan
Jansen is a very professional and meticulous Physiotherapist. He seeks to understand the injury sustained and recovery status at the start of each session. He also recommends different strengthening exercises suitable during each phase of recovery. The end result is definitely a speedy recovery… The rest of his team are always friendly and welcoming… Injury is never pleasant but PhysioX has made a difference and is truly your partner to recovery!– Gan Helang
I was in the midst of recovery after having an operation as I fractured my right femur shaft during a traffic accident. My thigh was swollen very badly which makes walking a very painful and difficult process. I was recommended to PhysioX and Esther was my physiotherapist. She is very patient and caring on my road of recovery, she taught me ways to massage my thigh in order to relieve the swell so that I can start to walk. Esther went the extra mile by texting me to check if I was able to do the exercises she taught me at home and when I am in doubt while doing the exercises she is always just a text away. 6 months down the road, I have made a quick and full recovery under Esther's care! Thank you so much!!!– RI Hao Chng
Your Trusted Physiotherapy Partner



8+ EDUCATIONAL TALKS GIVEN ANNUALLY

12 YEARS AVERAGE EXPERIENCE
Relief Is Closer Than You Think
Book an appointment today to start your journey to recovery and lasting relief.