Knee Pain and Injuries
Thorough Knee Pain Treatment for Quick Recovery
Knee pain can make even the simplest tasks, like climbing stairs, difficult and irritating. If you've got pain in or around your knee, notice swelling – or if you experience pain when walking, running, or cycling – we want to help you reduce your pain and get back to normal.
Our Physiotherapists are experts on knee pain, common knee injuries, and most importantly knee treatment and recovery. We'll meet with you to assess your symptoms, identify the root problem, and develop a tailored rehabilitation plan to get you back to doing what you love.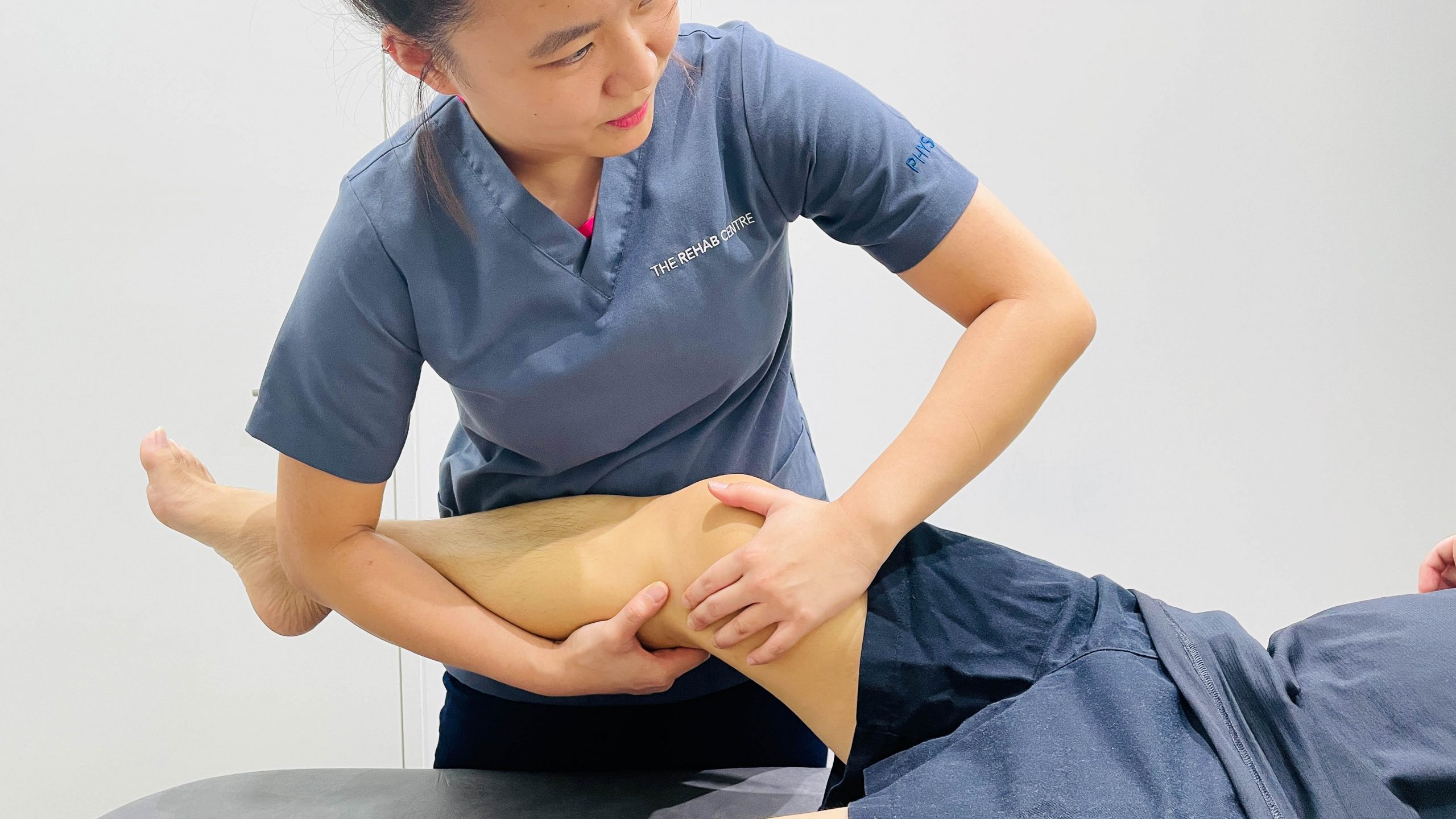 Common Knee Injuries & Knee Pain Causes
Our goal is always to understand what the cause of your pain might be and identify the source. The source of the pain might itself be the issue. Once we've identified the problem, we'll develop a tailored rehabilitation plan.
Anterior Cruciate Ligament (ACL) Tear
ACL tears require special attention and treatment. Whether you opt for surgery or not, we offer post operative and nonoperative care that aims to regain knee range of motion, reduce swelling, restore strength, and get you back to pain free activity.
Meniscal Tear
A meniscus tear isn't reserved only for athletes. They can affect non-athletes as well. Symptoms can include difficulty bending your knee, sharp pain, difficulty walking or standing, and a popping sensation.
Post Operative Meniscus Care
If you opt for surgery, we provide post operative care intended to:
Regain range of motion in your knee
Reduce swelling from surgery
Restore quadriceps strength
Restore your gait pattern
Reduce post-operative pain

Non-Operative Meniscus Care
If you choose not to have surgery, we generally recommend a four stage rehabilitation program:
Stage 1: We aim to regain range of motion, reduce any swelling, and restore your gait pattern if necessary.
Stage 2: In stage 2 we focus on restoring quad and hamstring strength as well as function through exercises like lunges, step-ups, and squats.
Stage 3: Our goal in stage 3 is to implement running, hopping, and jumping.
Stage 4: In our final stage, the goal is to return you to sport.
Osgood-Schlatter Disease (OSD)
Osgood-Shlatter disease is common in growing adolescents due to growth spurts and physical activity. Symptoms can include pain (especially when exercising or running), swelling below the kneecap, and tightness in the quads. In most patients it waxes and wanes over time.
Osgood-Schlatter Disease Treatment
The vast majority of adolescents with OSD see significant improvement through conservative treatment and rehab. Our treatment plan might include:
Current management of OSD symptoms & pain management
Load management; particularly in regards to running, jumping, and kicking
Strengthening of the quads and glutes through exercise therapy
Osteoarthritis (OA)
Osteoarthritis involves the deterioration of the cartilage around your knee. Some symptoms might include tenderness to the touch, swelling, pain when walking, stiffness, and popping or grinding.
Osteoarthritis Treatment
Osteoarthritis is unique in that treatment isn't purely mechanical. Our goal is to understand the processes that drive pain related to OA and thoroughly treat every aspect. OA treatment requires the whole person and often includes psychological treatment as much as physical. It may also involve:
Moderate exercise therapy
Load management and body-weight management
Education around pain relievers and anti-inflammatory drugs
Patellofemoral Pain Syndrome (PFP)
Patellofemoral Pain Syndrome refers to pain at the front of your knee and around your kneecap (the patella tendon). It's very common in those who regularly run or jump, and is often referred to as "runner's knee." Pain is usually present when you experience pain coming down the stairs, performing a squat or towards the middle or end of a run.
Treatment of PFP and other anterior knee pain might include:
Educating you on the cause of the pain and how you might manage your training or exercise load to prevent a recurrence
Patellar taping, manual therapy, and soft tissue massage for pain relief
Hip, knee, and quad targeted exercise therapy
Neuromuscular control exercises to improve hip and knee control
Gait retraining
Load and body-weight management
Other exercises focused on meeting specific functional needs (running, jumping, climbing stairs, return to a specific sport)
Iliotibial Band Syndrome (ITBS)
Iliotibial band (IT band) syndrome symptoms might include knee pain after walking, pain on the outside of your knee, and swelling around the outside of your knee. ITB syndrome is often thought to be a manifestation of poor hip or quadricep strength.
Treatment of ITBS might include:
Understand and educating you on where and what the cause of the pain is
Manual therapy and soft tissue massage for pain relief
Knee and hip targeted exercises
Neuromuscular control exercises to improve hip and knee control
Load and body-weight management
Pes Anserinus Pain
Pes anserinus pain is another cause of anterior knee pain that occurs when the bursa (the fluid filled sac) inside your knee joint becomes irritated and swells. This swelling causes knee pain and tenderness.
Manual therapy and soft tissue massage for pain relief over the hamstring muscles
Targeted hip and knee exercises
Load and body-weight management
Neuromuscular control exercises to improve hip and knee control
When Should I Contact a Doctor About My Knee Pain?
It's normal to deal with occasional, light knee aches and pains – especially if you're active or work on your feet. Occasional, non-recurring knee pain is probably not worthy of a doctor visit.
But if you experience any kind of recurring or long term pain, it's time to schedule an appointment. Here are some common warning signs that it's time to see a Physio:
Difficulty walking, running, or climbing stairs
Knee instability or wobbling
Redness or swelling around the knee joint
Reduced range of motion
Inability to hold weight; feeling like you need to shift weight when standing
Any kind of long-term pain or discomfort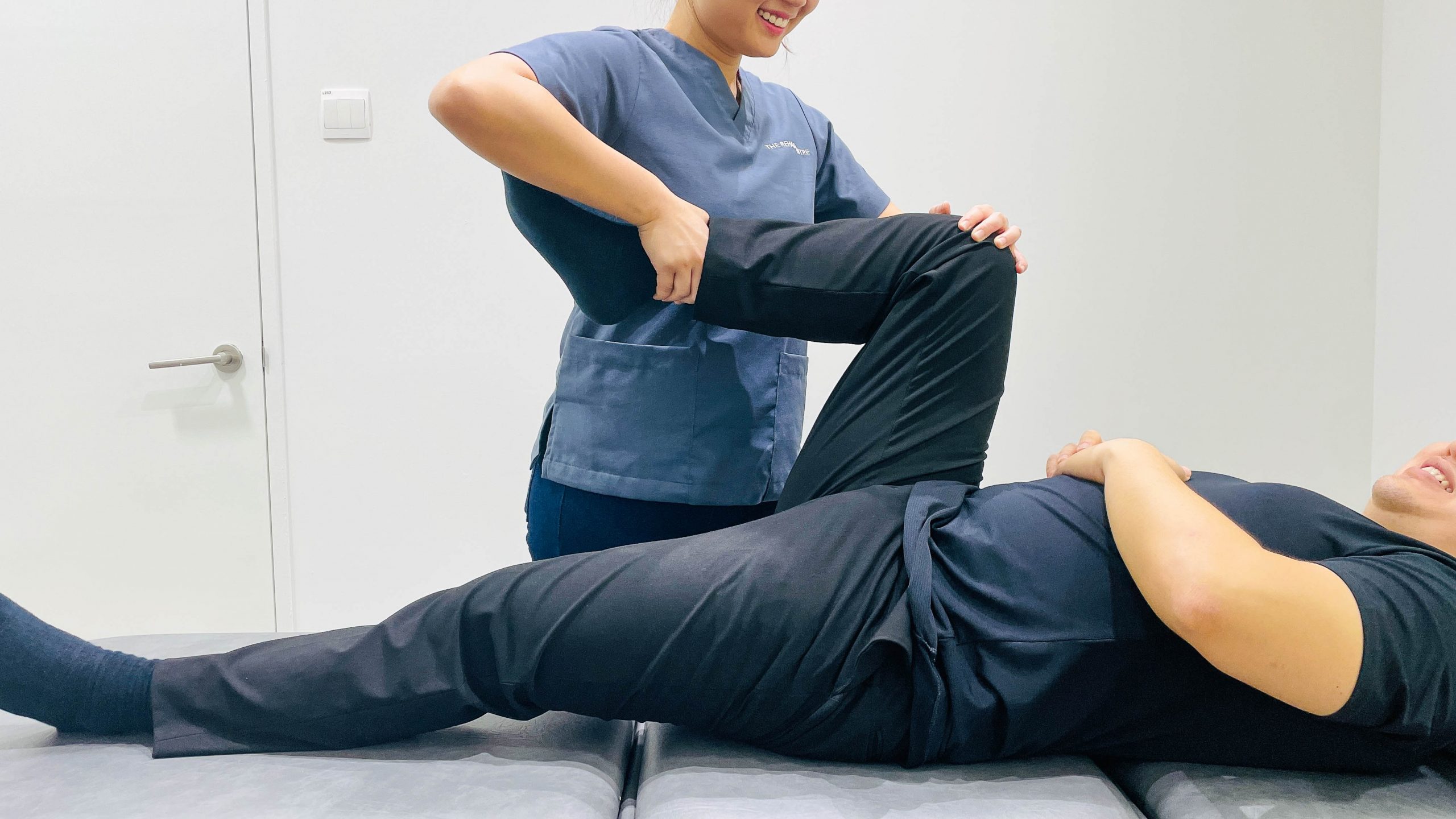 Hear from Satisfied Knee Patients
I had a knee problem that had become quite debilitating to the point I could hardly walk around the house. After seeing knee specialists, paying for MRI and osteopath sessions there was no improvement. Then I was referred to Derek and the team at PhysioX. I found Derek to be thorough, a clear communicator and knowledgeable. I am pleased to say that my knee pain has completely gone and my overall leg musculature greatly improvident.
– Darren Rushworth
I've had a problem with my knee ever since I had my meniscus surgery. I have visited other physios and went through their rehabilitation program but there was still a lot of pain and discomfort. I was referred to Derek and was pleasantly surprised with how professional and talented he is as a physio. He logically explained the reasons for the discomfort and structured a program to help me get back to my best. I have since got back 95% of my mobility and strength thanks to Derek!
– Timothy Chan
Derek is friendly and patient. I had knee surgery done and was referred to him by my orthopaedic doctor. Every time I attend the sessions, I do not feel pressurised to do the exercises but feel encouraged and assured. I feel that Derek is very understanding and would highly recommend him.
– SouwHwe Choo
After having problems with my knee and gluteus muscle my doctor sent me to Physiotherapy with Derek which I do not regret doing. Derek took his time and correctly relieved the pain that was bothering me in the knee area and fixed my knee alignment so further injury would not be caused. Highly recommend Derek as he takes his time and knows what he's talking about.
– Gustav Simensen
Your Trusted Physiotherapy Partner



8+ EDUCATIONAL TALKS GIVEN ANNUALLY

12 YEARS AVERAGE EXPERIENCE
Three Convenient Locations
Recover to Your Fullest Potential