Back Pain and Injuries
Alleviate Back Pain and Feel Yourself Again
Unfortunately, back pain is one of the most common reasons in the world people go to the doctor, miss work, and quit engaging in their favourite activities. But this doesn't have to be your reality. Learning to manage your pain is possible and freedom from the clutches of inability is possible.
Back pain can be scary, but it's rarely dangerous. Though there are a few diseases and injuries that may require more serious intervention, the majority of back pain can be easily treated through rehabilitation. Let our team of Physiotherapists at PhysioX identify the root cause of your pain and develop a custom treatment plan that will help you alleviate your pain and get you back to the activities you love.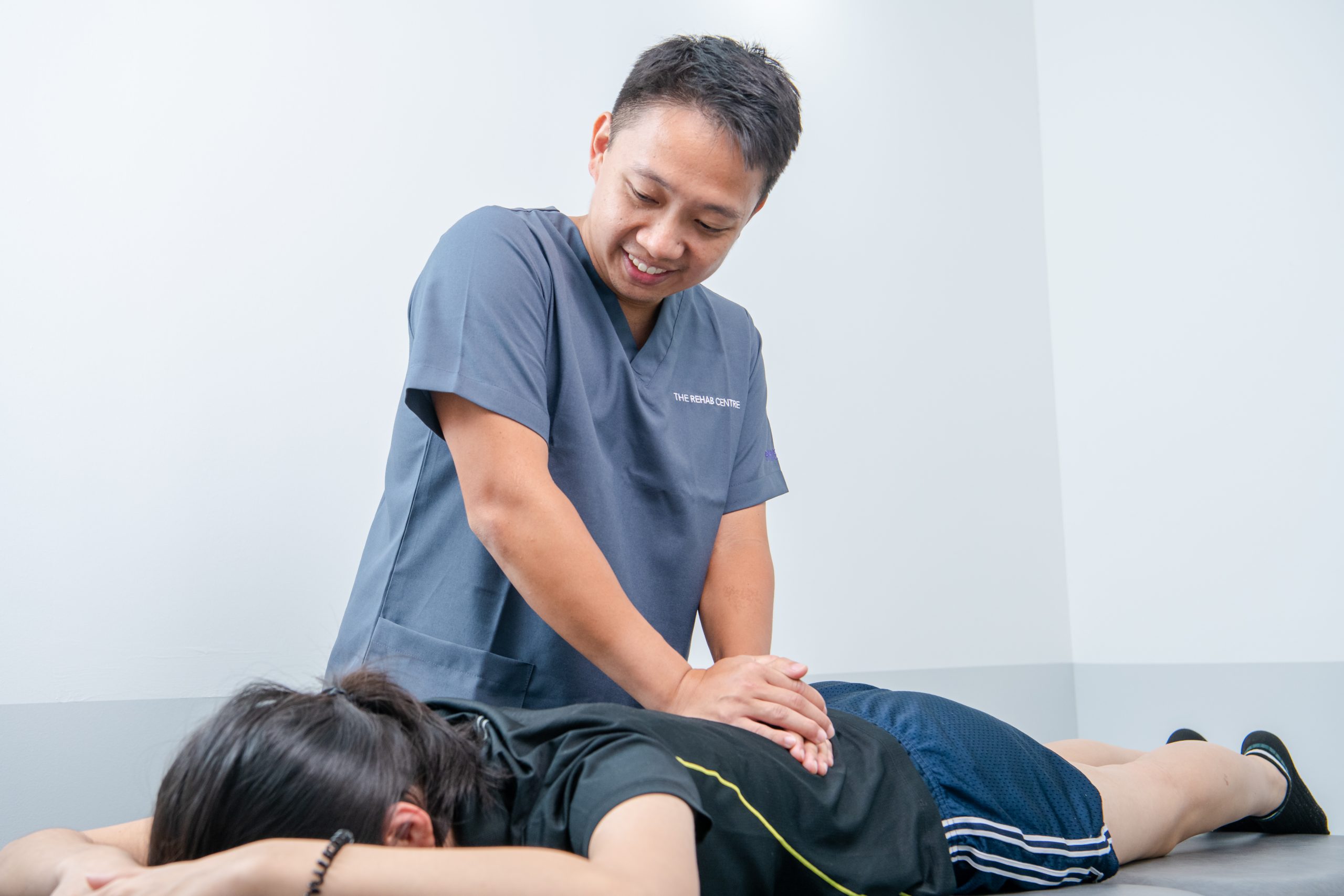 Common Back Injuries & Causes
Our ultimate goal is to get to the root of your pain. By understanding the driver of your back pain, we can create an effective rehabilitation programme that addresses the source. Thankfully, only 5% of lower back pains are serious, and most subside within 4-6 weeks.
Back Sprains & Strains
A back sprain refers to a stretched or strained ligament or tendon in your back. When you suffer a back sprain or strain, you may feel a tear. Other common symptoms include stiffness, cramping, spasms, and limited range of motion – especially when attempting to bend.
Herniated Discs
A herniated disc is an issue with one of the bones that make up your spine. Pain caused by a herniated disc is typically due to the irritation of nearby nerves. Symptoms can include numbness, tingling, pain in your buttocks or calves, limping, and weakness in your back.
Lumbar Radiculopathy (Nerve Dysfunction or Irritation)
Nerve dysfunction refers to either a pinched , inflamed or irritated nerve in the spine. Injuries often cause radiculopathy, but it can often occur without cause. Symptoms can include numbness or weakness in the leg and foot, pain running down your leg, a tingling sensation in your legs, and pain after long periods of being sedentary.
Sacroiliitis
Sacroiliitis is an inflammation of one or both of your sacroiliac joints, where the lower spine and pelvis connect. Injury, arthritis, and pregnancy can all lead to sacroiliitis. Symptoms can include pain that moves down to the knee, sharp pain in the pelvis or lower back, muscle tightness in the hips or buttocks, and difficulty being sedentary for long periods of time.
Spondylolisthesis and Spondylolysis
Spondylolisthesis refers to a slipped vertebrae and spondylolysis refers to a stress fracture of the spine. They are often described together due to similar symptoms and common treatment. Symptoms for both can include lower back pain, tightness, muscle stiffness, pain in the buttocks, and pain running down the leg.
Back Pain Myths
It's important to note a few commonly believed causes of back pain that aren't true:
Getting older is not a cause of back pain
Back pain isn't caused by poor posture
Back pain isn't caused by a "weak core"
Backs don't wear out due to exercise or everyday loading
"Degeneration" is an expected process as we age (actually, we hate this word! Age related changes should occur and that's how some people report is as "degeneration" and it is not a cause of low back pain)
When Should I Contact a Doctor About My Back Pain?
If you're experiencing severe and debilitating back pain that doesn't subside after a short period of time, you should contact a doctor or Physio as soon as possible. You should also consider contacting a doctor right away if you're experiencing:
Fever associated with back pain
Loss of strength in your arms or legs
Unexplained weight loss associated with back pain
Loss of bladder or bowel control
Otherwise, you can rest assured that most lower back pains subside after 4-6 weeks and only 5% of low back pains are serious.
If you've been experiencing back pains for more than two weeks that prevent you from participating in daily activities, it's time to contact a doctor or Physio.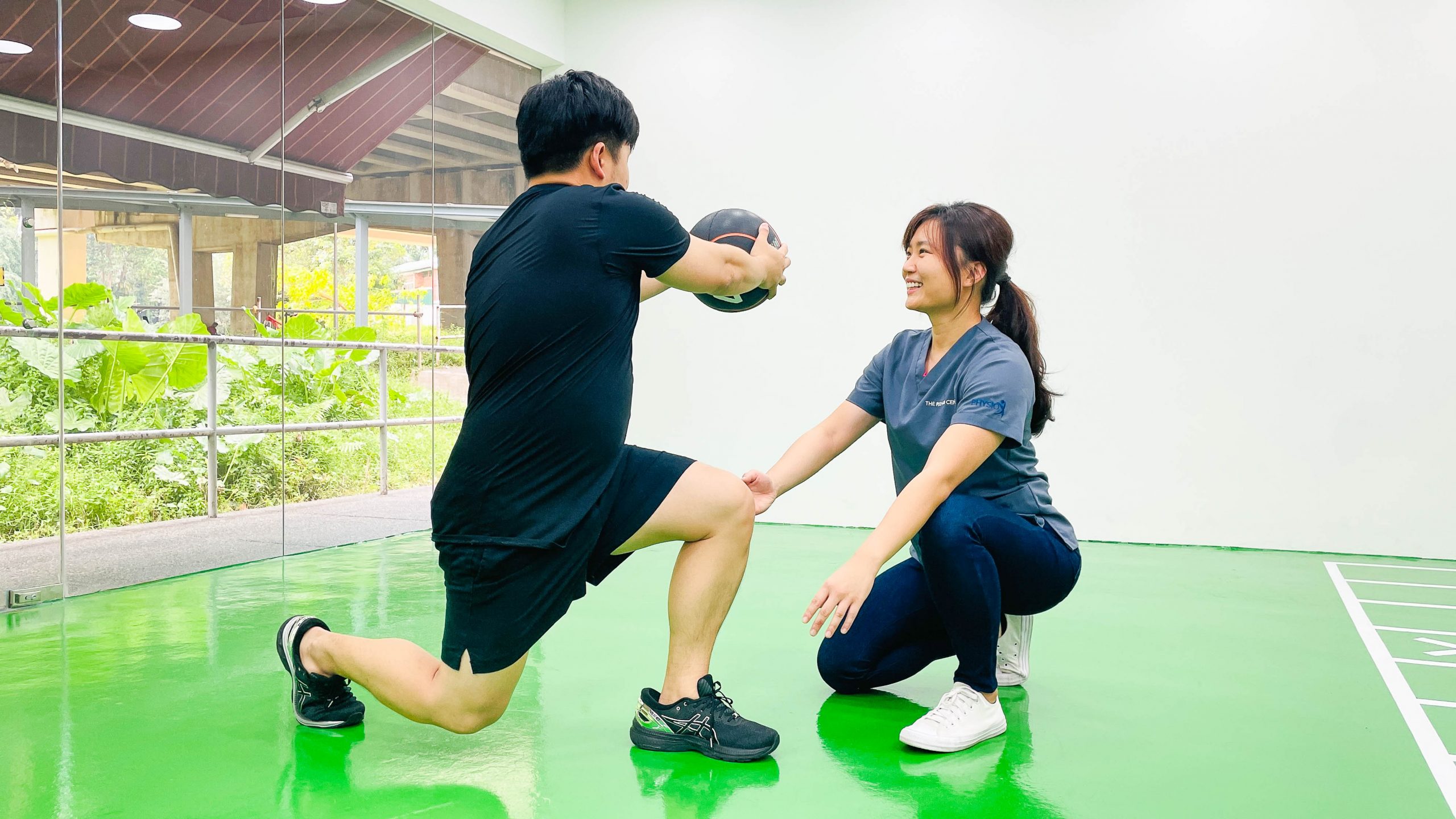 Tailored Rehabilitation Programmes
Once we've identified the root cause of your back pain, our expert Physiotherapists will put together a customised rehabilitation programme aiming to relieve your pain and get you back to daily activities. We'll educate you along the way to help you prevent future pain and injuries.
Common Treatments for Back Pain
The most important thing for those experiencing lower back pain to understand back pain is rarely life-threatening. Backs are strong. Even if you've had an injury, tissue heals itself within a few months.
When you come to PhysioX, you won't receive loads of medication, injections, numerous scans, or fear mongering. Our team of back pain experts will work hard to rule out any sinister conditions and assure you that you'll be okay. In fact, most back pain is actually not caused by tissue damage, but by a negative mindset, fear-avoidance, negative expectations, and poor pain coping behaviours.
Acute Low Back Pain
For patients experiencing acute low back pain, we focus our rehabilitation programmes on:
Education. We want to help you understand the makeup of your back, why you're experiencing pain, our plan to help you alleviate it.
Assurance. There's a low chance you have a serious condition. We'll assure you all will be okay, and help you adopt a positive mindset.
Manual Therapy. Manual therapy can include massage or joint / soft tissue mobilizations. It can help relieve stiffness and get your spine moving better.
Electrotherapeutic Agents. Agents like TENS (transcutaneous electrical nerve stimulation) are low-voltage electrical currents that disrupt pain signals and reduce discomfort.
Gradual Movement within Comfort Levels. We'll slowly introduce gradual movements and exercises within your level of comfort to get you back to normal.
Return to Activity. Our ultimate goal is to get you back to the daily and extracurricular activities you love – pain free.
Chronic Low Back Pain
For patients experiencing chronic low back pain, we aim to:
Advise and Educate. If you're experiencing persistent back pain, we want to not only treat you, but educate you on how to manage your back pain going forward.
Assurance. Even if you've been experiencing back pain for months or years, it's unlikely to be serious or crippling. Changing your mindset and shifting your expectations regarding your pain can be incredibly helpful.
Heat Therapy. Heat can help your muscles relax, often reducing pain and improving mobility.
Graduated Movement Programme. Lastly, we'll gradually introduce new movements and exercises to help you return to function and daily activities you love.
I had a great experience with PhysioX. Jansen is brilliant and has divine hands! I had damaged my back due to a wrong pose during yoga. Post treatment (2 sittings), he made me do all my yoga poses, including the one that caused the issue for me. This was truly a professional touch! This gave me lots of confidence of trying the pose later on without any fear that I may damage my back again! Thank you Jasen!
– Rajamani Srinivasan
I saw Derek for a lower back pain that reduced my mobility and I could not even sit at ease. After 2 sessions with Derek, my back pain was significantly reduced. Derek is just amazing! He is professional, effective, thoughtful, honest and compassionate. From day one, his encouraging words and prescribed exercises are gems in my journey towards recovery. Besides addressing the immediate back issues, as an added bonus, Derek also identified and corrected other potential areas that might have contributed to my back pain. I will always be grateful to Derek for his help.
– Lai Imm Goh
I was referred to PhysioX by my orthopedist after a car accident and Jansen helped me with my recovery. Although I only had 2 sessions with them, I had a very comfortable experience there. Jansen was very friendly and encouraging. Thank you for helping me to recover!
– Naomi Tan
It's very hard to find trustworthy doctors and practitioners these days, but I would recommend Derek to anyone who needs a Physiotherapist. He explains injuries and solutions clearly and follows up with exercise guides to ensure you remember how to follow through. His clinic is also decked out with top-notch gear… Derek finds a way to make scary clinic visits quite fun and works towards full recovery so you don't get to go back to annoy him so often. The admin are really friendly too. All round a trustworthy, friendly clinic to visit for physiotherapy. Highly recommended by someone (me) who gets injured easily and is not very trusting, but would willingly go to PhysioX to get fixed. 😄
– Eleanor Tay
Your Trusted Physiotherapy Partner



8+ EDUCATIONAL TALKS GIVEN ANNUALLY

12 YEARS AVERAGE EXPERIENCE
Three Convenient Locations
Recover to Your Fullest Potential